The first
virtual playground is here in
Times Square
Throughout August 2022
Experience large-scale augmented reality (AR) technology
Download the free app to get started
Free Family-Friendly Experience
Live in
Times Square
Enjoy sight-seeing like you never have before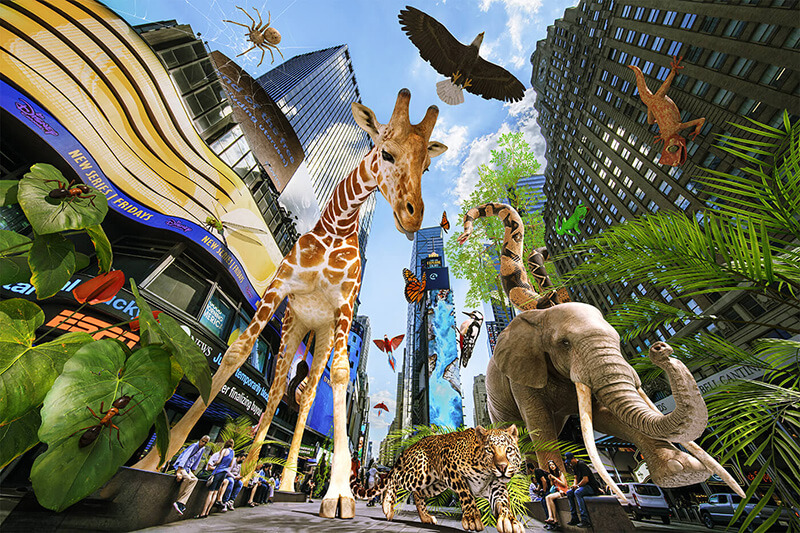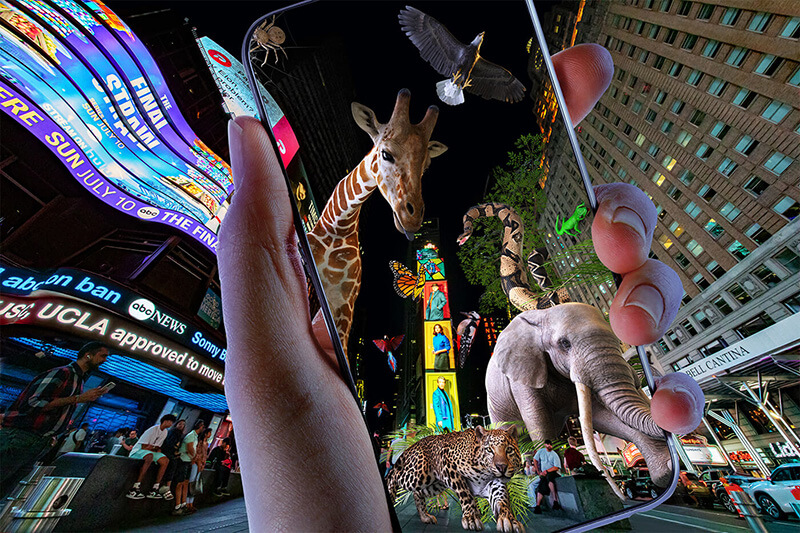 Download the App
Download the free Concrete Jungle AR TimesSquare app before you begin your virtual safari in Times Square
VISIT
Explore 5 animal worlds live in Times Square through Augmented Reality (AR)
1

2

Begin your safari in Times Square, New York. Start at any of the five viewing zones located on the public plazas between 43rd and 47th Streets along Broadway and 7th Avenue.

See map

on the right

.

3

At the viewing zone, open the Concrete Jungle AR app and embark on your virtual safari journey!

4

Be sure to play games, collect badges, and take selfies along the way.

5

Stop by the Park Ranger Homebase on 43rd Street & Broadway for more information.

Need help with the app? Find one of our Park Rangers at any of the viewing zones from 4:00 - 9:00 pm, 7 days a week.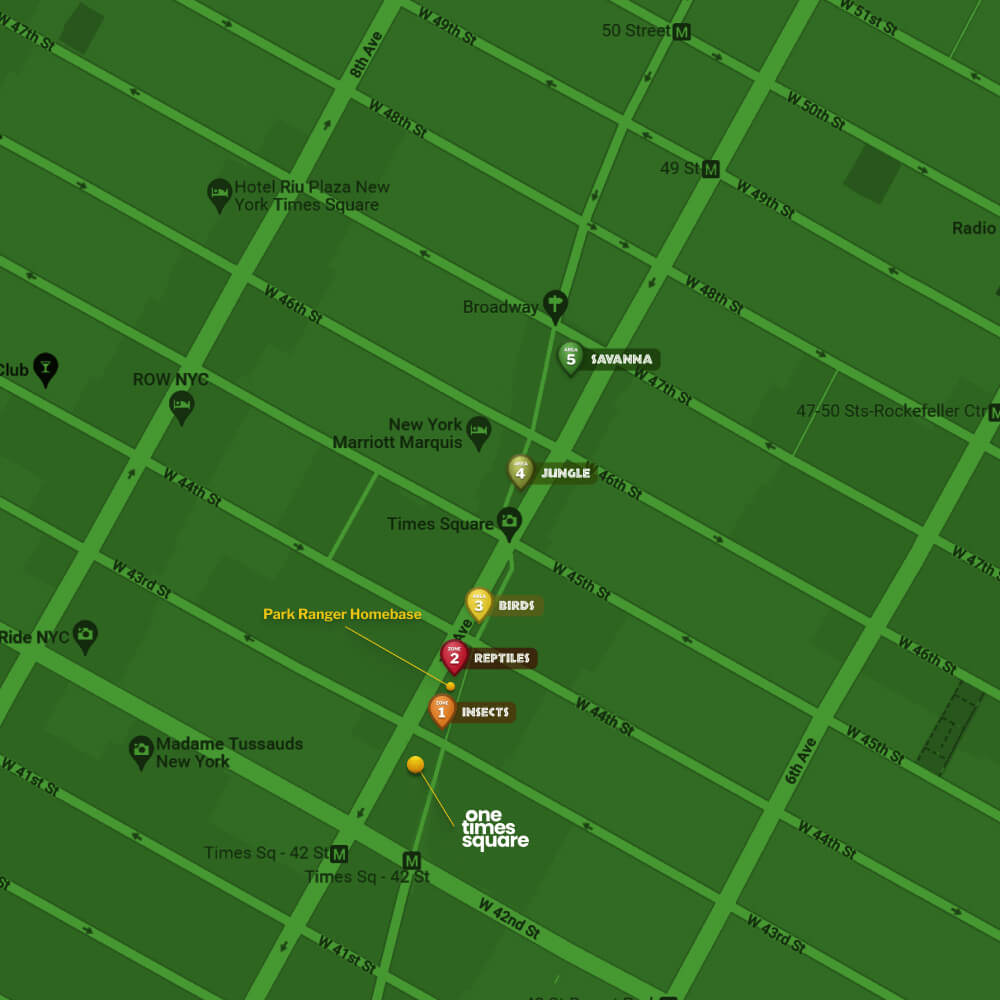 FE
A

TURES
Marvel at supersized animals in their natural habitats and explore 5 different animal worlds

Play interactive AR games and earn badges along the way

Take a selfie with a live AR animal and share your favorite moments from the virtual safari!
About Times Square
One Times Square, the home to the New Year's Eve Ball, will soon become a modern-day visitor center where art, technology, and entertainment intersect. Concrete Jungle AR is a prelude to the virtual experiences at One Times Square that will bridge the physical world with the digital world for brands to engage with their customers in new ways.
Discover the best of Times Square's local restaurants, unique shopping experiences, star-studded Broadway shows, and world-class attractions. Plus, experience free outdoor events including concerts, performances, and public art works.